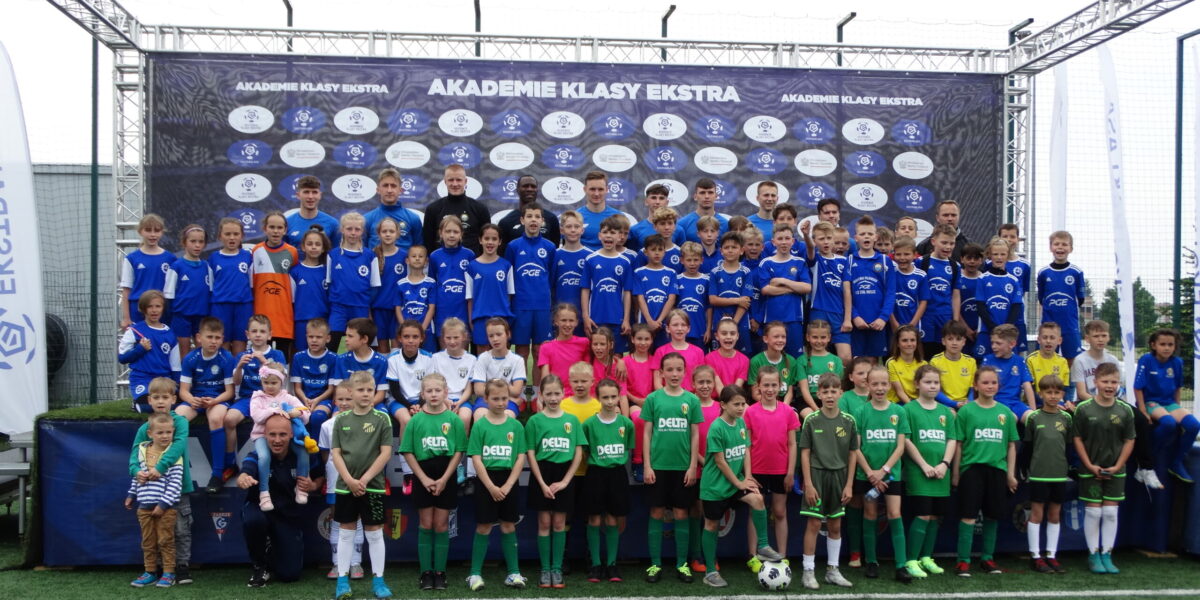 Extra Class Academies [PHOTO]
On 24 May, the next edition of the Ekstra Class Academies project took place at Sportowa Street in Mielec. The event is organised on behalf of the Ekstraklasa Foundation, and in our city the PGE FKS Stal Mielec Academy was the coordinator. Ekstra Class Academies is a series of events involving the organisation of football competitions for children with the support of each of the Ekstraklasa clubs.
The main point of the event was a football tournament for U11 players, and for slightly younger footballers – U9 – a Funino tournament. Many additional attractions were prepared during the event. After the training, PGE FKS Stal Mielec players came to the event to meet with the young footballers.