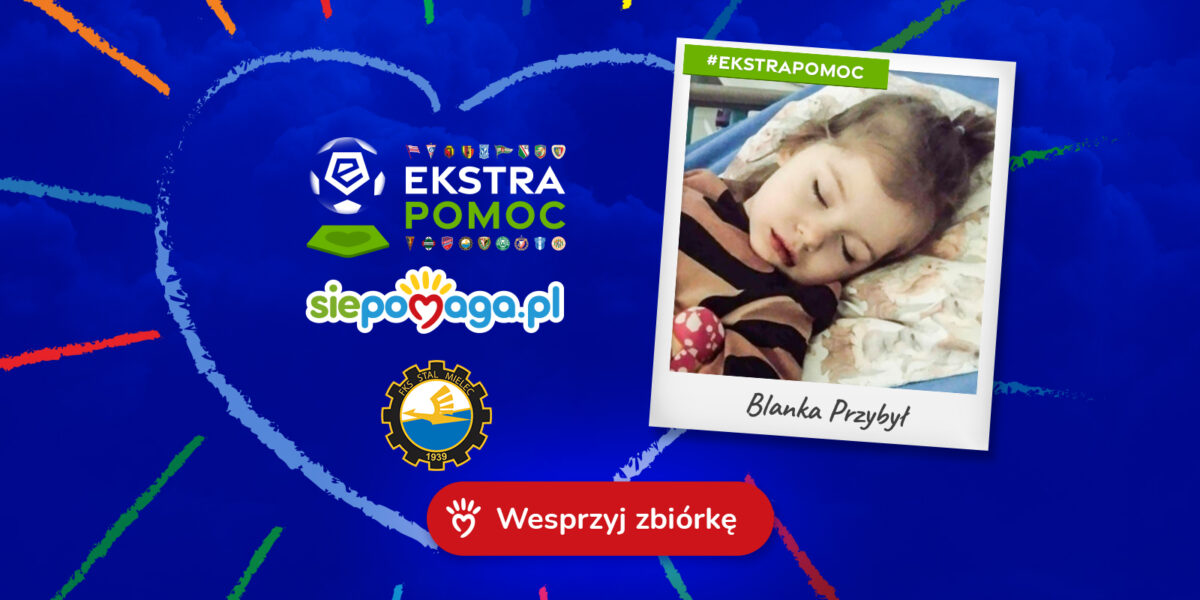 #ExtraHelp for little Blanca
Warta Poznań and #EKSTRAPOMOC with help for little Balnka.
https://www.siepomaga.pl/ekstrapomoc-stal-mielec
Our Blania is 3,5 years old. She is our treasure, our little ray. We cannot gather our thoughts to describe in words what we feel… Our little girl has to fight a very tough opponent right now – cancer. Routine examinations ended with tragic news.
The last months have been a constant battle… For every day, for every minute in which we manage to forget, at least for a moment, about the disease which, at every step, wants to take Blania away from us.
Our daughter is very brave. She gives us strength. She gives us the power to act. She inspires us at every step.
We know for sure that without support and financial security, we will not have the ability to act immediately and seek further rescue.
That is why we ask – please help us spread the collection!
Blanka's parents
Together we have great POWER!