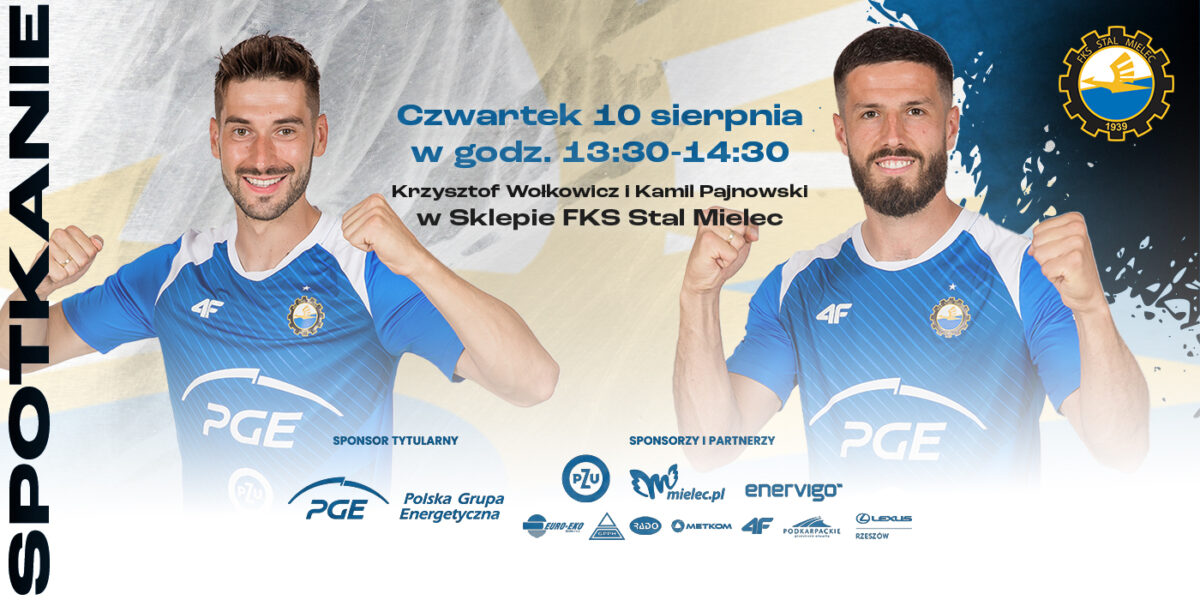 Kamil Pajnowski and Krzysztof Wolkowicz in the FKS Stal Mielec shop [foto]
Today, Kamil Pajnowski and Krzysztof Wołkowicz met with the white-blue fans at the official FKS Stal Mielec shop at 1 Solskiego Street. It was already the turn of the meeting with the players of our team.
This type of event is a perfect opportunity to take a photo together, get an autograph and talk to our footballers. During the visit to the FKS Stal Mielec shop, fans could also purchase tickets for the match against Śląsk Wrocław. This meeting will be played on 12 August at the Municipal Stadium in Mielec. Tickets for the match can also be purchased at: www.bilety.stalmielec.com
Further meetings with PGE FKS Stali Mielec players will be held soon, which we will inform about in a separate announcement.