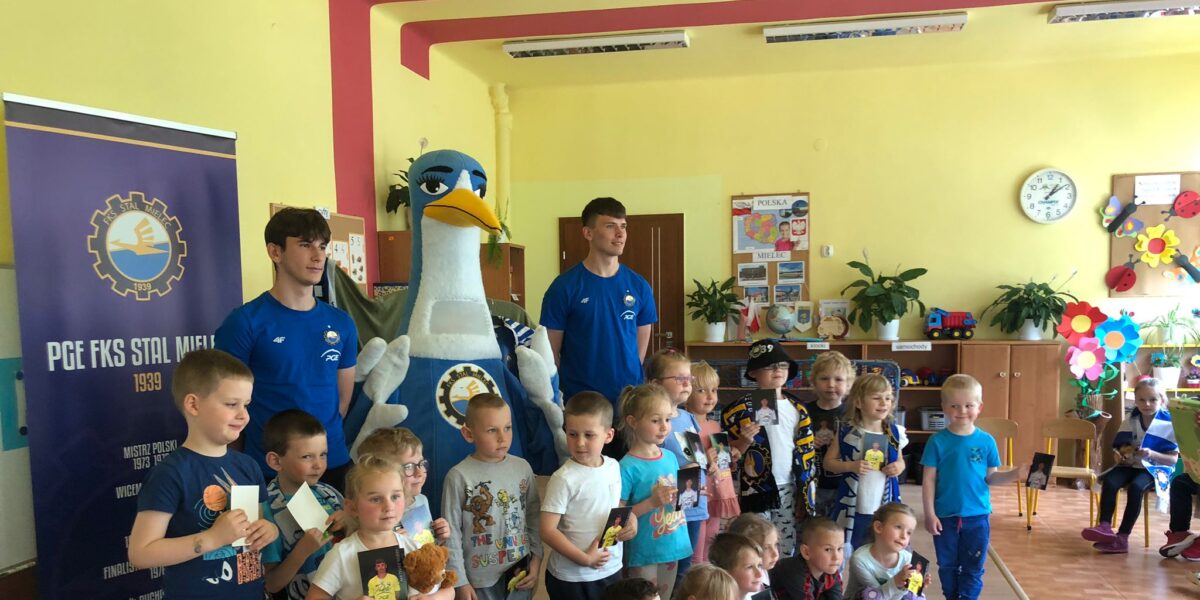 PGE FKS Stala Mielec footballers in Kindergarten No. 8 in Mielec
Another meeting with the youngest white-blue fans is behind us. Today, the players of PGE FKS Stali Mielec – Konrad Guca and Mateusz Dudek – had the pleasure of visiting Kindergarten No. 8 in Mielec. During the meeting, our players talked about the importance of a healthy lifestyle and answered children's questions. During the meeting, the club's mascot Stalś also made an appearance. During this fantastic event, the kindergarteners had the opportunity to take a joint photo with our players and Stalus, and then the players conducted a short training session for the children. The management of the kindergarten were given vouchers for a free ticket to the match against Warta Poznan for each child and their guardian.
On behalf of the FKS Stal Mielec S.A. club, we would like to thank Kindergarten No. 8 in Mielec for inviting us to this fantastic meeting with young white and blue fans.