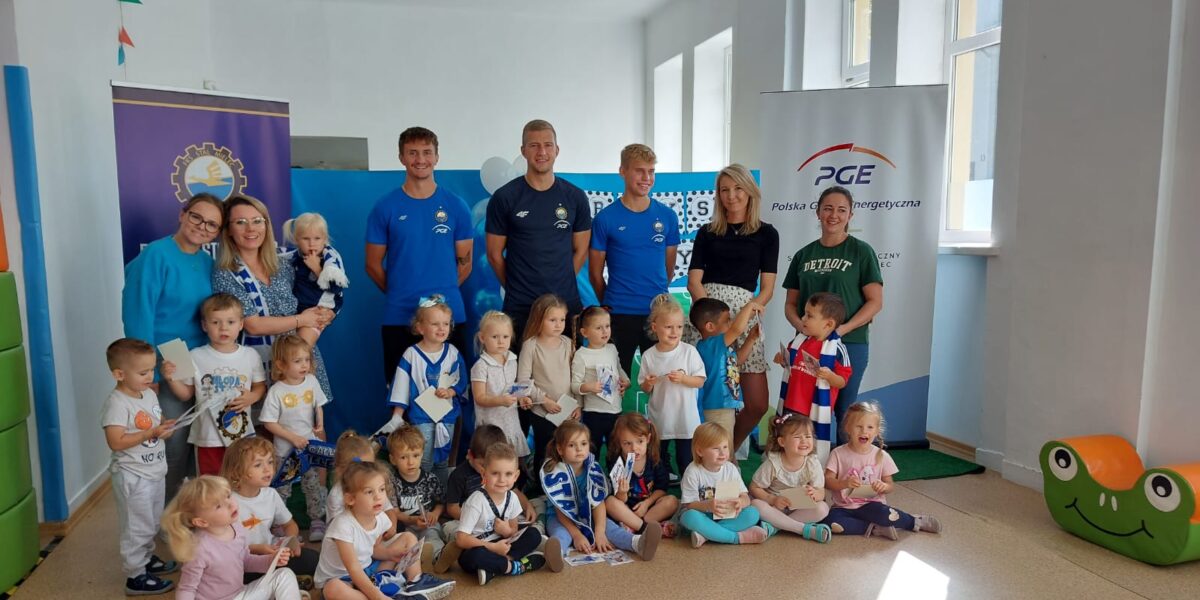 PGE FKS Stala Mielec players in the "Champions of Fun" kindergarten
Today, the players of PGE FKS Stali Mielec: Łukasz Wolsztyński, Łukasz Gerstenstein and Mateusz Stępień visited children from the "Mistrzowie Zabawy" kindergarten in Mielec. It was an ideal opportunity to take photos together, get autographs and hand over vouchers for the match against Warta Poznań.
We would like to thank the management of the kindergarten for the fantastic time spent.