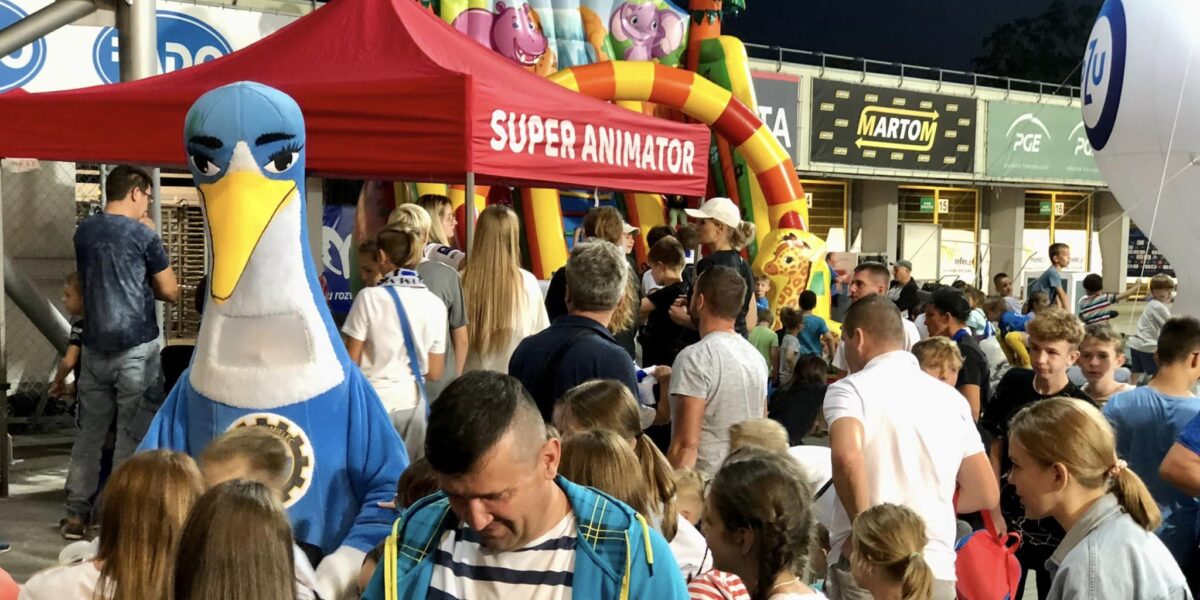 Meet Poland in Sportowo: PGE FKS Stal Mielec – Warta Poznan
The "Get to know Poland in a sporty way" project has been launched – 2023 edition, which is a joint project of the Polish Football Association and the Ministry of Education and Science. The project, the first edition of which was extremely popular throughout the country, including in Mielec.
A club that decides to take part in the 'Meet Poland in a sporting way' project can receive, as part of its application for funding for the trip:
– free invitations to the match for organised groups of 16 to 45 pupils and 1 to 3 carers;
– a contribution to the costs of transport in the amount of PLN 7 per kilometre up to PLN 4,200;
– a contribution to the costs of catering services and the remuneration of chaperones up to PLN 3,600.
We would like to inform you that it is already possible to obtain tickets for the match PGE FKS Stal Mielec – Warta Poznań , which will be held on 23 October at 7 p.m. on Monday, but the number of tickets is limited.
"Get to know Poland in a sporting way" is a project aimed at primary and secondary school students carried out between July and 27 November 2023. School children and young people between the ages of six and 19 can benefit from financial support to organise trips to football matches.
Any football club in Poland can join the Project and organise a trip to a match for pupils, who do not have to be registered players of the club. Thanks to the Project, children and young people can watch a match of PGE FKS Stala Mielec – the only football club in the Podkarpacie region in the PKO BP Ekstraklasa – for free.
Detailed information on the Project can be found at: www.pzpn.pl/federacja/poznaj-polske-na-sportowo
Registration: www.laczynaspilka.pl/ppns/wybor
As part of the PZPN Poznaj Polskę na Sportowo campaign, the match between PGE FKS Stali Mielec and Korona Kielce was watched in the stands at S1:
Klimontowianka Klimontów
UKS Orlik Klimontów
Tanew Majdan Stary
Błękitni Ropczyce
Opatowska Akademia Futbolu
AP Wierzchosławice
UKS SMS Mielec
Korona SA Kielce